IT'S TIME TO REGISTER!
SUMMER CAMP 2023 REGISTRATION LINK
We are so excited to have you and look forward to seeing everyone soon.
The affidavit form will be attached to your confirmation email once you have completed the registration process. We will have hard copies available at Hot Wheels during the 1st week of camp if you do not have access to a printer. Forms will need to be completed and notarized by the end of the 1st week of camp. We look forward to seeing you soon!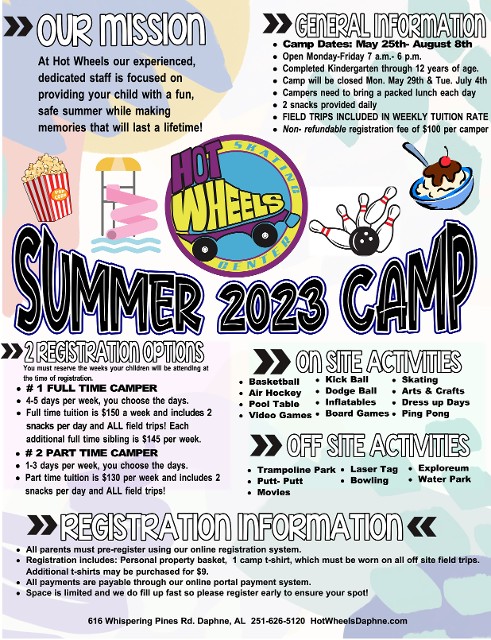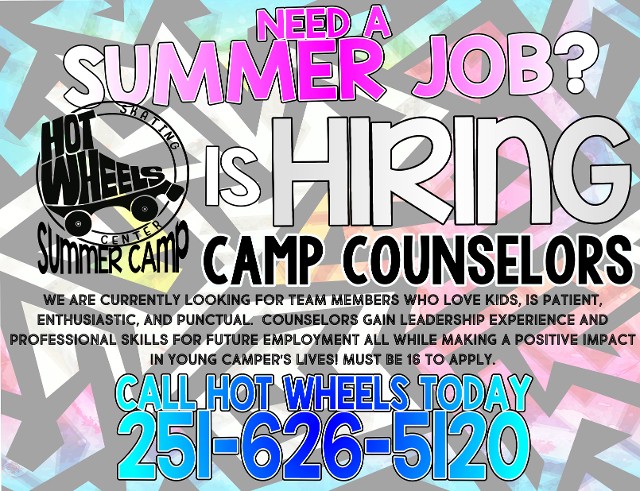 Summer Camp Employment Application